#KnowYourNumber
Screening for type 2 diabetes
Start Date: October 1, 2023
End Date: November 14, 2023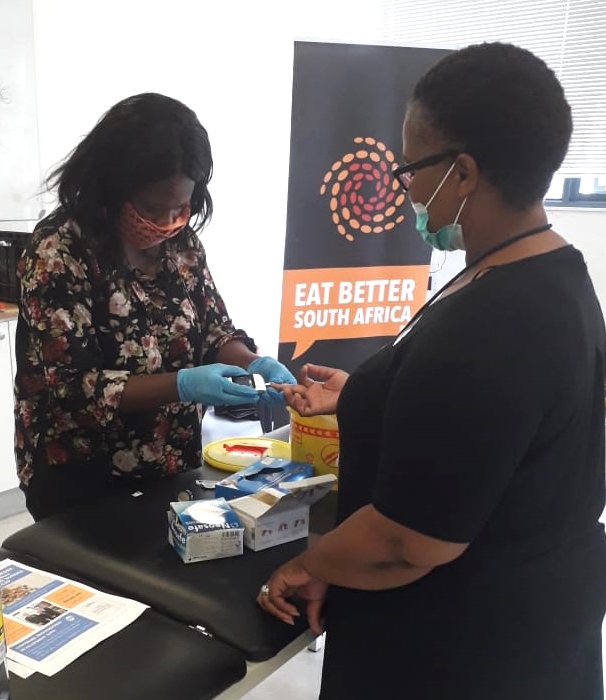 Location:

Cape Town

,

Western Cape

,

South Africa
Eat Better South Africa is a community-based non-profit organization, working to aid the local public healthcare systems, while establishing sustainable food systems, by implementing nutrition education programs to empower communities to improve their health by making the best dietary choices available to them.
Join us:
This year for World Diabetes Day (Wednesday,14th November 2023) join Eat Better South Africa, as we empower community members across South Africa to know their diabetes health status and newly diabetes diagnosed understand their condition and keep their diabetes knowledge up to date in order to manage it through our #Knowyournumber campaign.
Did you know that the prevalence of diabetes mellitus has rapidly increased in South Africa, from 4.5% in 2010 to 12.7% in 2019. Of the 4.58 million people aged 20–79 years who were estimated to have diabetes in South Africa in 2019, 52.4% were undiagnosed.- IDF Diabetes Atlas. 10th ed.
Eat Better South Africa recognized the need for community members to know their diabetes status, in order to lead a healthier life - by organizing type 2 diabetes screening events in local communities. All of this leads to an improved access to diabetes care.
Organizer: Eat Better South Africa
Event Email: info@eatbetter.org.za
Event website: https://eatbetter.org.za/
Share: