World Diabetes Day 2021
Webinar, Quiz , Awareness through Posters and Videos
Start Date: November 12, 2021
End Date: November 14, 2021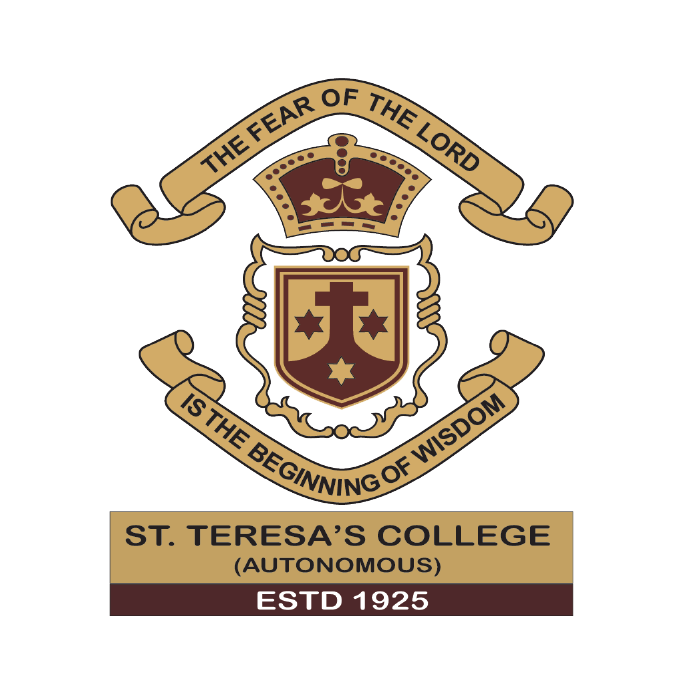 Location:

Kochi

,

Kerala

,

India
As part of commemorating 'World Diabetes Day 2021', the Department of Home Science and Centre for Research conducted various programs to increase awareness about diabetes among the common people. We conducted these activities from 12th - 14th of November 2021. The activities are as follows:
1. The activities began with a Webinar on 'Evidence Based Updates on Diet and Diabetes' on 12th November 2021. The session was lead by Dr. Sudha Vasudevan who is the Head at Food, Nutrition and Dietetics Research, Madras Diabetes Research Foundation. The webinar was very successful with close to 250 participants from across India. Starting at 11:00 am IST the webinar ended at 12:30 pm IST with a Q&A session.
2. An online Quiz was conducted through google form. The quiz had various sessions with questions on etiology, symptoms, diagnosis and complications associated with diabetes. The quiz was attempted by 200 participants and majority of them received certificates by scoring more than 60 percent.
3. Social media being a very powerful tool to spread the word. We student and teaching community utilized various social media platforms like WhatsApp, Facebook, Instagram and YouTube to publish posters and videos to create an awareness about diabetes Thus reaching a larger population.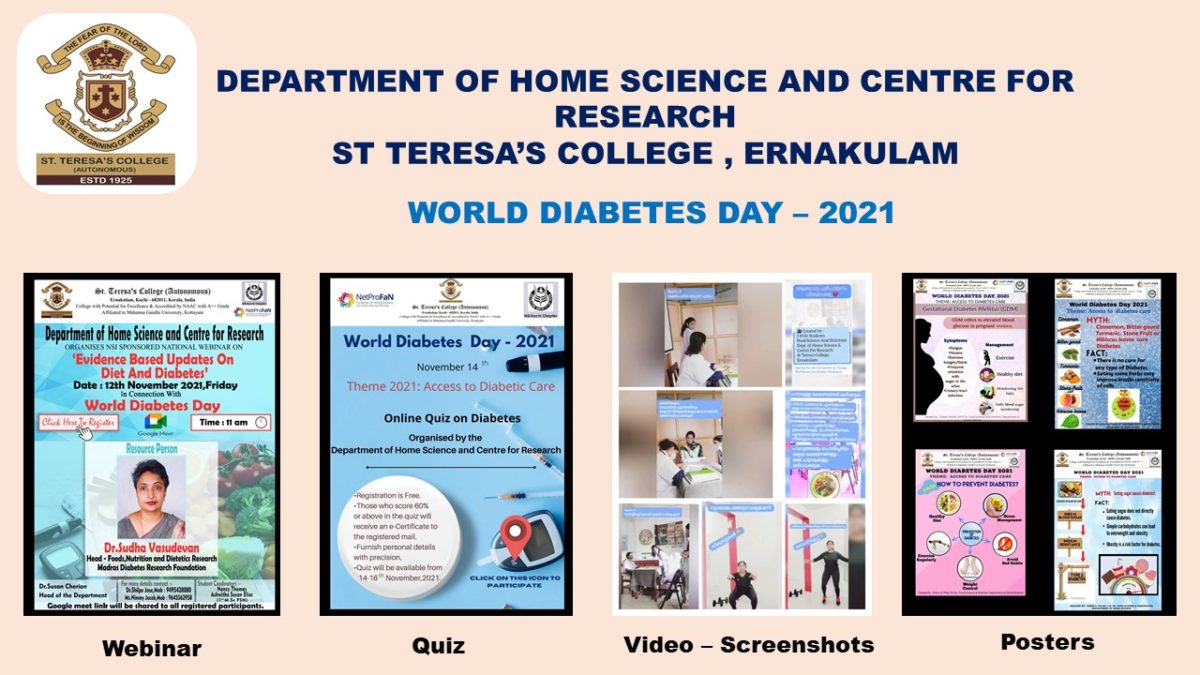 Organizer: Department of Home Science and Centre for Research, St Teresa's College , Ernakulam, India
Event Email: rosemathewm@gmail.com
Event website: YouTube Video link - https://youtu.be/xU7ignonaBw
Share: