Steps4Health
Physical Activity
Start Date: November 1, 2022
End Date: November 30, 2022

Location:

Leicester

,

England

,

United Kingdom
The Leicester Diabetes Centre (LDC) would like to invite people living with diabetes to trial their new Physical Activity web app, Steps4Health. Launching on World Diabetes Day for select user testing, this app aims to provide a personalised walking programme with continued feedback and progression, based on a research-informed stepping algorithm for individuals with long-term conditions.
Clinical populations have differing ability levels so the web app will focus on mobility-specific tailoring for stepping, workouts and reducing sitting/sedentary behaviours in this clinical population.
Notifications personalised to the individual user will tailor their user experience whilst monitoring progression. In addition, access to competitions and awards help motivate users whilst building an online community.
User experience feedback is integral to the process – if you would like to register your interest, please email: LDCimplementation@uhl-tr.nhs.uk.
The Physical Activity web app has been developed by the Leicester Lifestyle and Health Research Group at the LDC. This team undertakes ground-breaking research, harnessing diet and movement behaviours across the 24-hour day as therapies in the prevention and management of chronic disease.
About the Leicester Diabetes Centre:
Founded in 2012, the Leicester Diabetes Centre (LDC) is a collaborative partnership between the NHS, the University of Leicester and University Hospitals of Leicester NHS Trust. Based at the Leicester General Hospital and with strong ties to the local communities in Leicester, the LDC is committed to improving the lives of people with diabetes and other long-term conditions.
The LDC is one of the largest diabetes clinical research and training facilities in Europe. It is led by two of the top ten world diabetes experts: Professor Melanie Davies CBE and Professor Kamlesh Khunti CBE, and has a skilled team of over 160 staff. Professor Pratik Choudhary, a professor in type 1 diabetes and technology, leads the clinical service for the University Hospitals of Leicester NHS Trust in type 1 diabetes.
The LDC has a national and international reputation for clinical care that is underpinned by innovative and world-leading clinical research. A wide range of research studies have been implemented by the LDC, focusing on the areas of early detection, prevention, structured education, and new therapies, along with teaching and training for both patients and healthcare professionals. The results of these studies have had an impact on local NHS policies, Department of Health programmes, and NICE Guidance.
The world-renowned, multi-disciplinary research team based at the LDC is also leading the way by providing the evidence behind their education programmes and widening the knowledge base for health and disease management. This includes creating education programmes for people with diabetes and healthcare professionals in the prevention and management of diabetes, as well as a suite of programmes supporting other long-term, related conditions.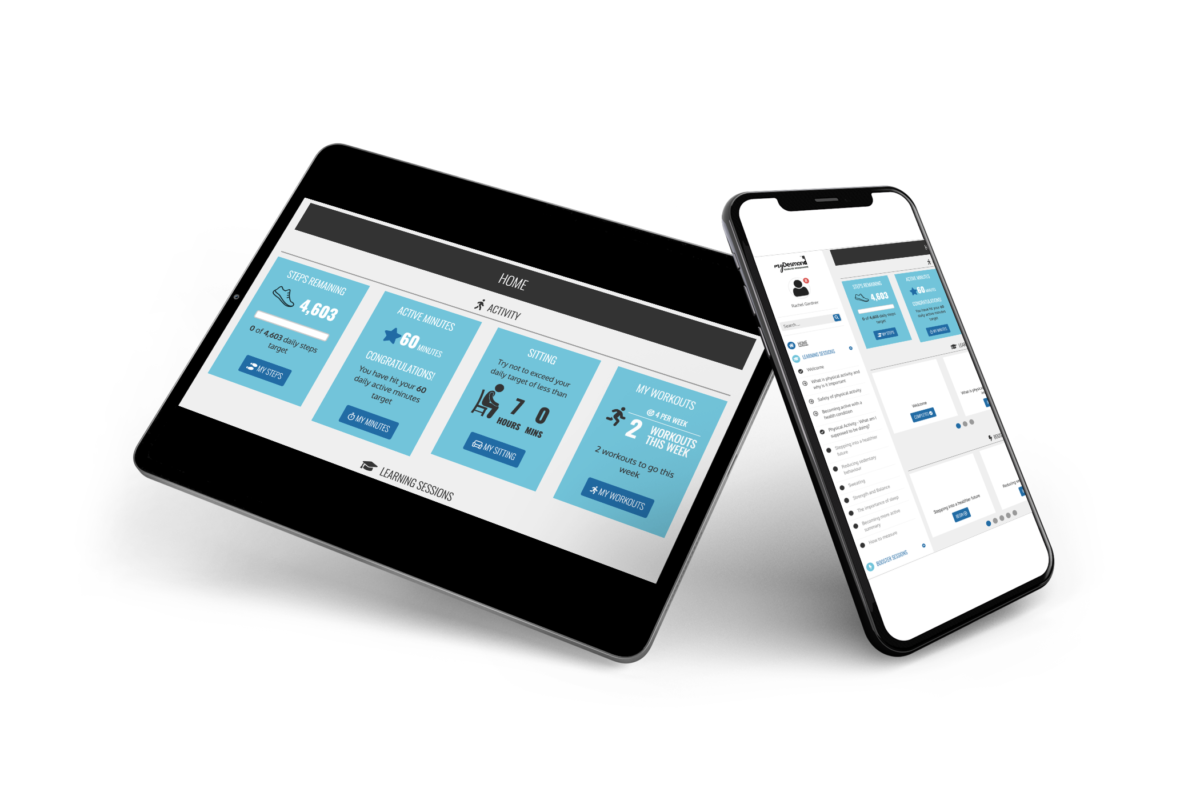 Organizer: The Leicester Diabetes Centre
Event Email: LDCimplementation@uhl-tr.nhs.uk
Event website: https://www.leicesterdiabetescentre.org.uk/news/mydesmond-move
Share: