Stanford Medicine World Diabetes Wellness Fair
Meeting/Exhibition/Fair
Start Date: November 14, 2022
End Date: November 14, 2022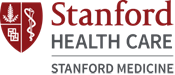 Location:

22700

,

Midpine Court

,

Los Gatos

,

California

,

95033

,

United States
It is with great pleasure that Stanford Medicine joins the international Community and World Diabetes Federation in Celebration of World Diabetes Day .
Stanford Medicine World Diabetes Wellness Fair
Monday, November 14th, 2022
10 am – 2 pm PST
Location: Outdoors
Stanford Medicine
Hospital 500 Pasteur Road Stanford CA 94305
@ The south Promenade
The International Diabetes Federation's 2022 theme focuses on better access to quality diabetes education for health professionals and people living with diabetes.
The mission of this year's World Diabetes Day event is to empower the patients and provider with access to timely knowledge.
The 2022 Stanford Medicine World Diabetes Day Wellness Fair Offerings include:
• Education booths staffed with SHC health experts including:
• Stanford Ambulatory Pharmacy team
o Nutrition department
o Primary Care team
o Blood glucose screening,
o Diabetes Risk Assessment
o Blood pressure checks
• Exhibitors are for our corporate partners featuring the latest in diabetes related technologies and Nutrition
• Non-profit organizations and advocacy groups.
• knowledge games Raffle and Prizes
Our goal is to coordinate efforts and educate others in the community about optimizing outcomes for the individual and families with diabetes; expand ways to screen and prevent the progression of diabetes and optimize health care outcomes
Please join us in this Community event open to the public
Organizer: Stanford Medicine Diabetes Care Program
Event Email: Diabetecareprogram@stanfodhealthcare.org
Event website: https://stanfordhealthcare.org/diabetes
Share: