Launching India's first interactive & dedicated page for diabetes
Media activity
Start Date: November 13, 2021
End Date: November 14, 2021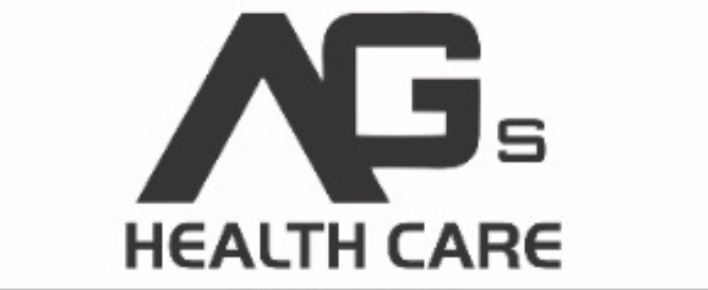 Location:

48

,

Sree Narayana Guru Road

,

Coimbatore

,

Tamil Nadu

,

641011

,

India
We at AGs Healthcare under the directorship of Dr Adityan Guhan, who is very much interested in treating patients with diabetes and believes that every young diabetic individuals we detect diabetes we there by save a family from disaster, we have developed a very novel platform to reach millions of young people. Here by we present to you First time in India an interactive and dedicated webpage on Diabetes on the eve of the World Diabetes day.
Dr Adityan Guhan during his speech explains The salient features of this webpage :
This webpage has voice over link for all the questions (starting from what is diabetes till the last final complications) and myths in common people minds. For example what exactly is type 1 diabetes, which will be answered through pre recorded voice messages both in English and Tamil.
We have not stopped with that we have an exclusive SOS button which when pressed during emergency say in case of hypoglycaemia when a person logs into the website and clicks on SOS the call will be directed to the institute there by enabling us to do to their location and give the proper care / guidance they need it at that demanding hour which is my close to heart features says Dr AG.
There are several other beneficial features like the Nutrition links which leads us to Control Portion size and Recipe for health heart / diabetes. There is another feature which just gives in and out about foot care in diabetes. Everyday news column is a Boon for the people of Kongu region where proven scientific news is shared on everyday basis. Last but not the least we have included a diabetic risk calculator where we calculate the risk for individuals with a standard formula which includes age, ethnicity etc. This is an activity to reach millions of young individuals who have no idea about diabetes but are the most vulnerable population due to rapid urbanisation and lack of physical activity says Dr Adityan Guhan, Director AGs Healthcare. Who also adds let's take an oath this World Diabetes Day that we will eat light, workout hard, sleep right and try to win over this silent killer diabetes.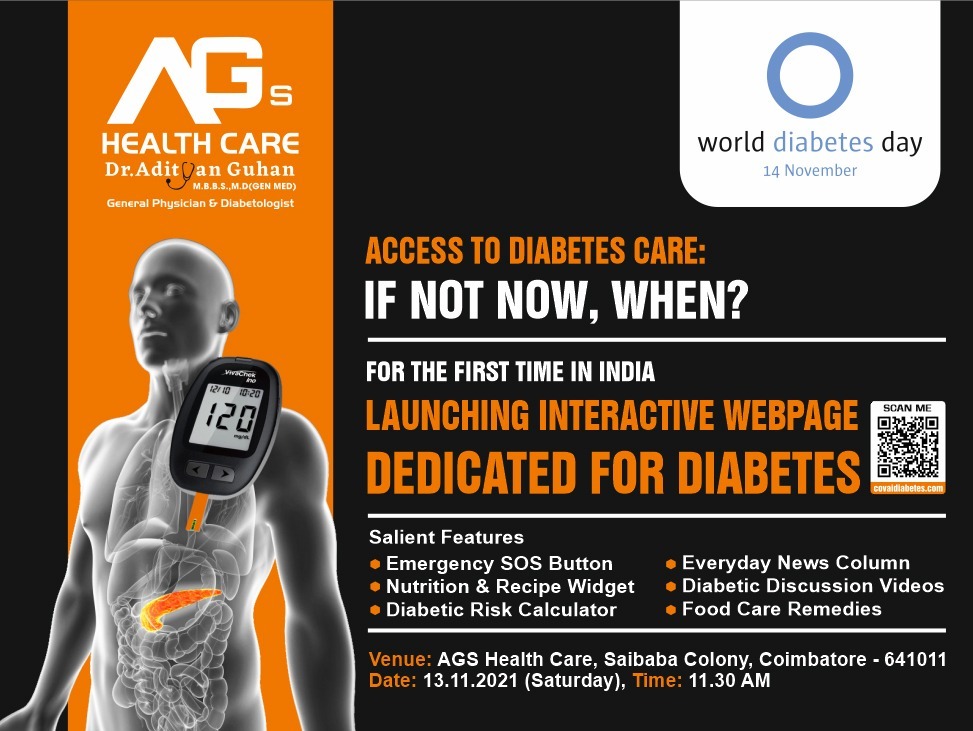 Organizer: AGs Healthcare
Event Email: agsclinicspvtltd@gmail.com
Event website: www.dradityanguhan.Com
Share: