Education is the solution
Educational activity
Start Date: November 8, 2022
End Date: November 14, 2022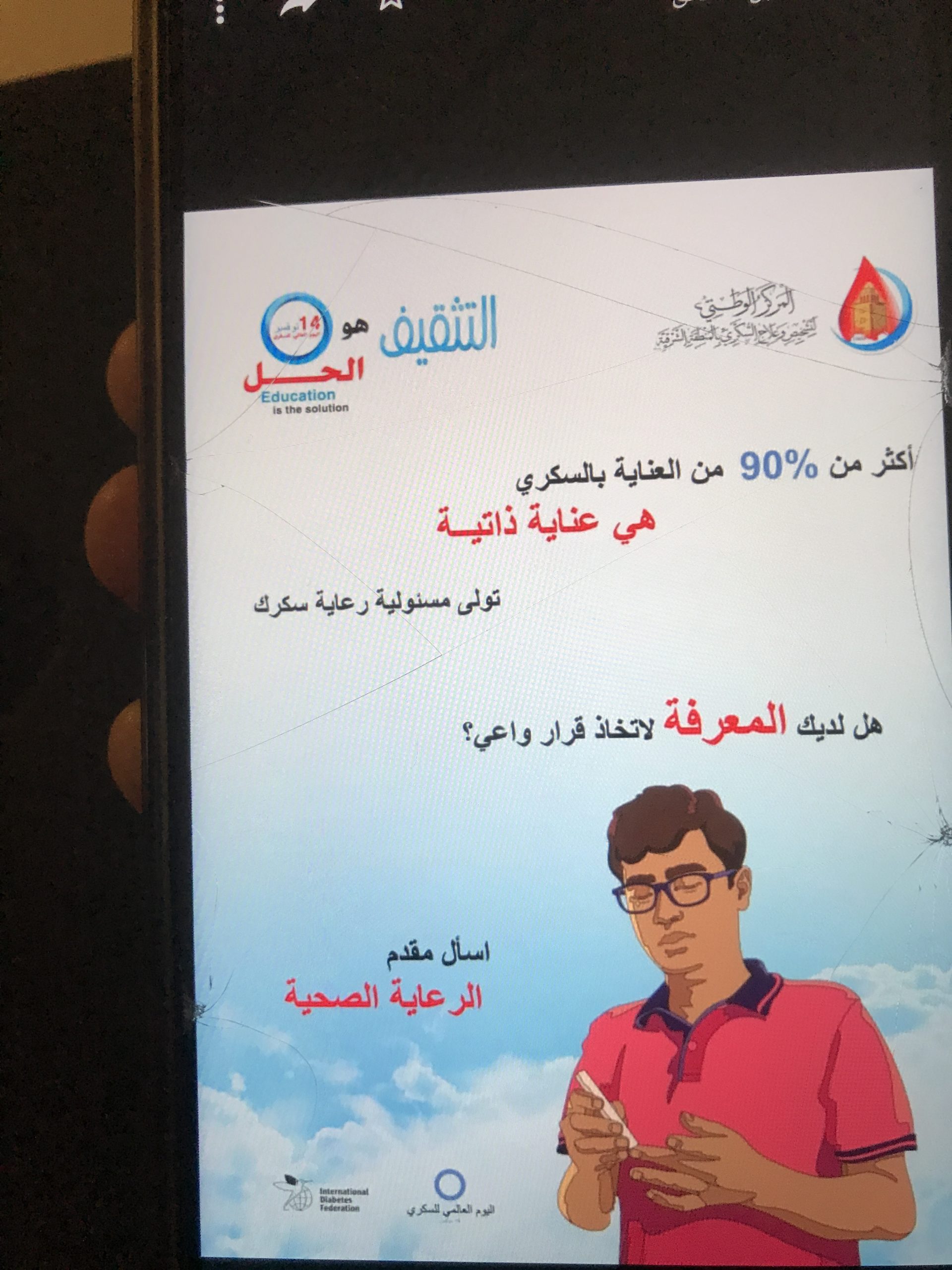 Location:

Benghazi

,

Benghazi district

,

Libya
(Eduction is the solution) this is our center theme for this year celebration for the international diabetes day, this come under the influence of the international WDD theme (Eduction: to protect tomorrow),
In our center we arrange to increase our diabetic patients awareness and knowledge about diabetes by the following tools:
1-Eductional sessions for diabetics attending our center about different aspects of diabetes care , these sessions well be presented by our doctors and nurses with excellent knowledge about diabetes and diabetes care.
The sessions well continue daily from 8-11 up to 14-11.
2- Through our center TV screens, there well be videos demonstration for some practical points in diabetes care like insulin use and foot care in addition to video presentation about diabetes in general.
3-Spreading simplified educational leaflets designed by consultant diabetologist in the center with help of excellent young doctors and expert in people activities arrangements , the leaflet concentrate on the concept of eduction is the solution and educate today to protect tomorrow.
4-Spreading SMS message through national phone company lines throughout the country focusing on the importance of eduction and knowledge for better diabetes care.
Organizer: Benghazi Diabetes Center
Event Email: j.suhair@yahoo.com
Share: