DIABETES & HEALTH AWARENESS PROGRAM
Screening for type 2 diabetes
Start Date: November 13, 2022
End Date: November 14, 2022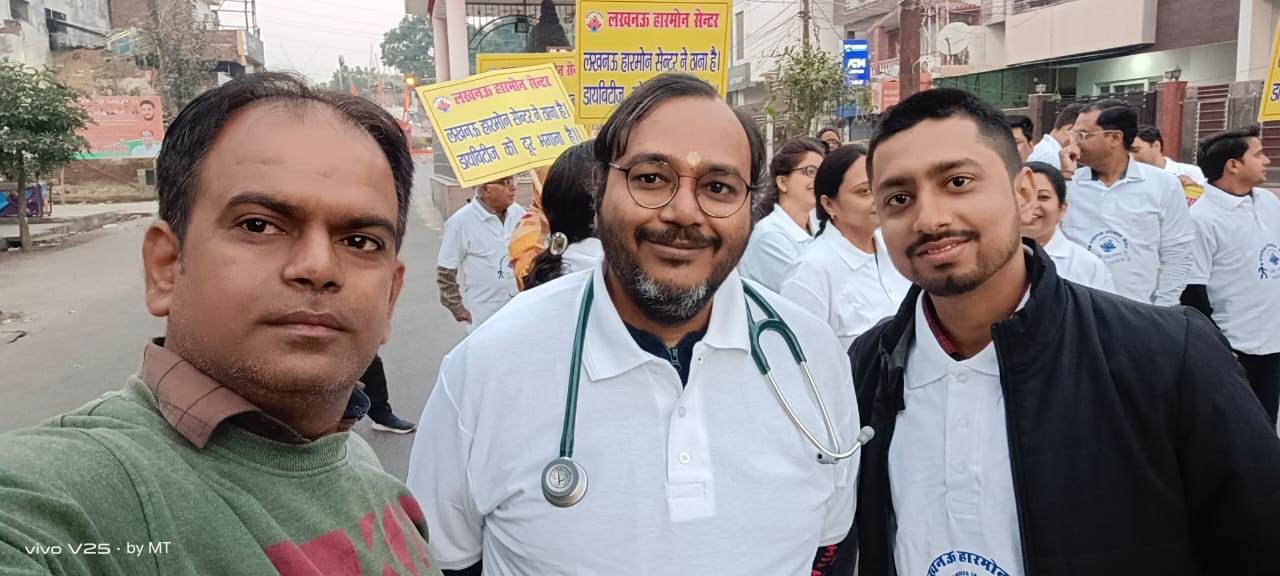 Location:

Lucknow

,

Uttar Pradesh

,

226022

,

India
Lucknow hormone center is committed to complete wellbeing of people with diabetes and their families. In this endeavour we pledge to prevent diabetes delay diabetes or timely detection of diabetes for
optimal treatment. We organise regular walks to encourage your patients and their family members to enhance their physical activity and maintain their ideal body weight.
Our motto is walk more to live more.
On occasion of World Diabetes Day, a morning walk was organised with participation of more than hundred people.
Organizer: Dr NITIN RANJAN GUPTA
Event Email: nitinranjangupta@gmail.com
Share: