BLUE THINKS GREEN. LET'S PROTECT TOMORROW!
Initiation process of insulin injectors "take-back" program. The creation of system for recycling process.
Start Date: November 1, 2022
End Date: November 30, 2022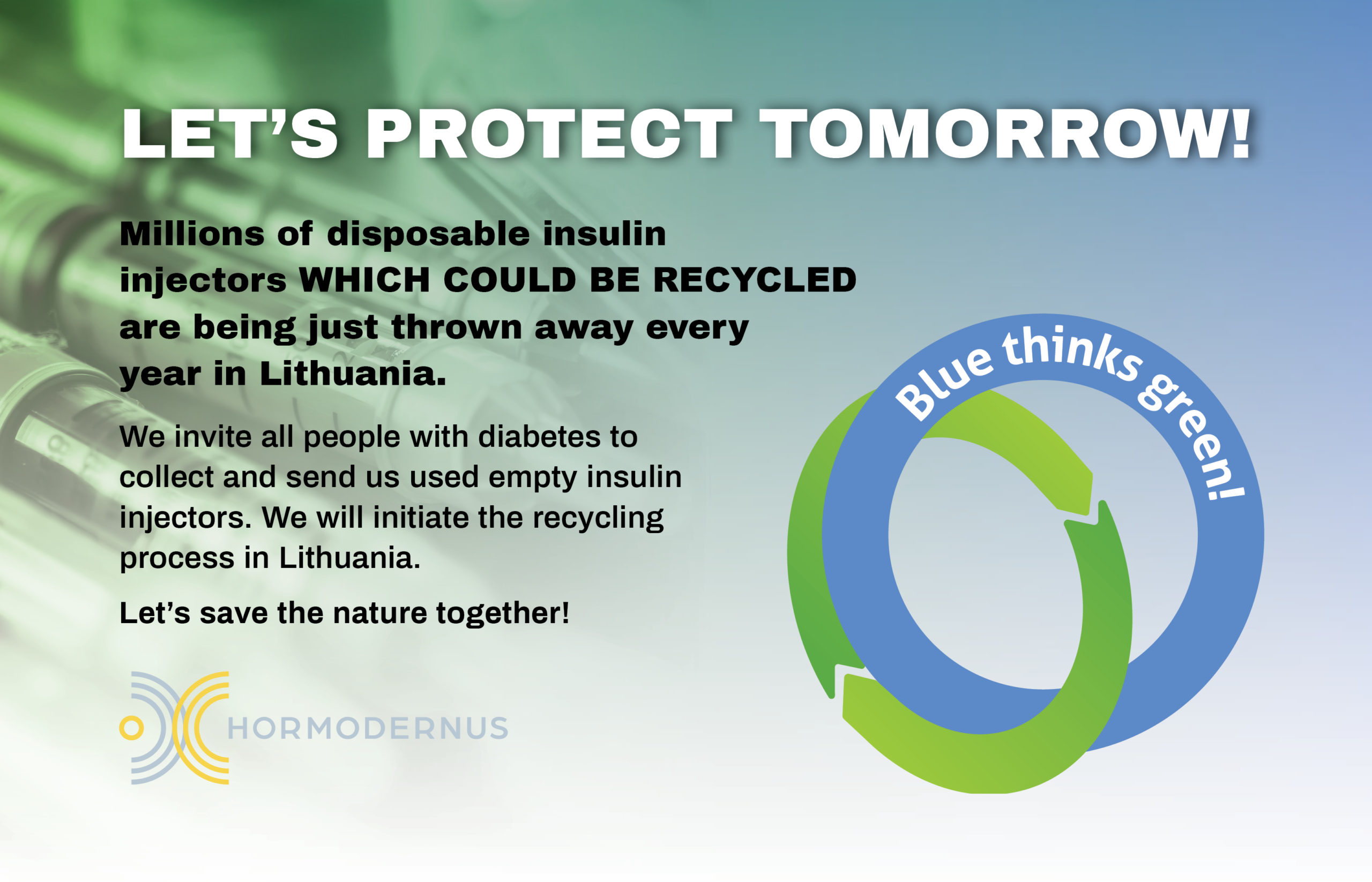 Location:

1a

,

Tolminkiemio gatvė

,

Kaunas

,

Kauno apskritis

,

48188

,

Lithuania
Diabetes population is growing. There are a lot of people who use antidiabetic injectable agents or use insulin treatment daily. Insulin injectors are made of disposable plastic and could be recycled. Millions of these injectors in Lithuania are just thrown away to the trash in general household waste every year.
Some countries such as Denmark Kingdom, Germany, United Kingdom have already solved (or is trying to solve) the problem and use these injectors to create the second life of the device. Still the effective program called "take – back" does not exist in most of countries.
Endocrinology diagnostic and treatment center "Hormodernus" represents itself as a social responsible company. We want to initiate the "take-back" program and to create the recycling process in Lithuania.
Thus, we invite all the patients, who use insulin injectors and the government of Lithuania to work together to create a safer environment for the future.
Let's protect tomorrow together!
Organizer: Private Endocrinology Center "Hormodernus"
Event Email: info@hormodernus.lt
Share: